This is an authentic Luftwaffe dagger I purchased from an antique store in Santa Barbara, CA about five or six years ago. I didn't receive any documentation or certificates of authenticity or anything like that when I bought it so I don't have that for you.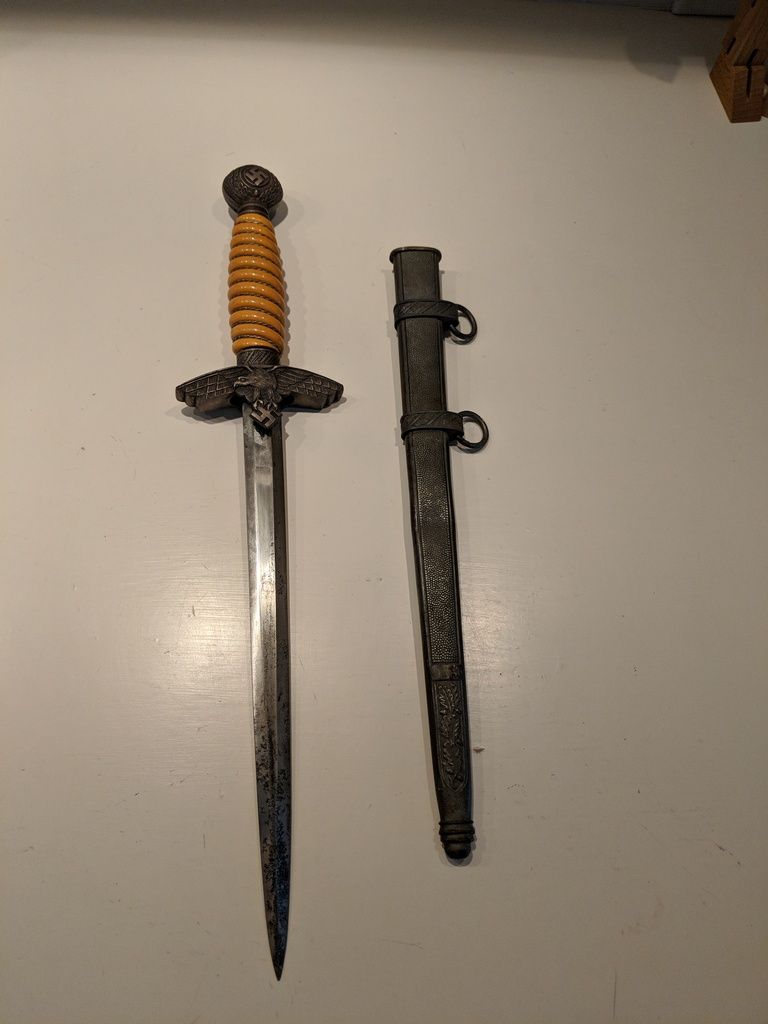 Here are many more photos:
http://s1380.photobucket.com/user/maxgo ... e%20dagger
You can see that the blade has lots of pitting and is tarnished to a certain degree, but the Puma manufacturing logo is still visible.
The price is $750, but I am open to offers. Message me here to make an offer. For reference, my eBay account name is Jinker7 if you want to see my sale history on there, I have 100% positive feedback on hundreds of transactions. Payment to me for this dagger can be made through Paypal.